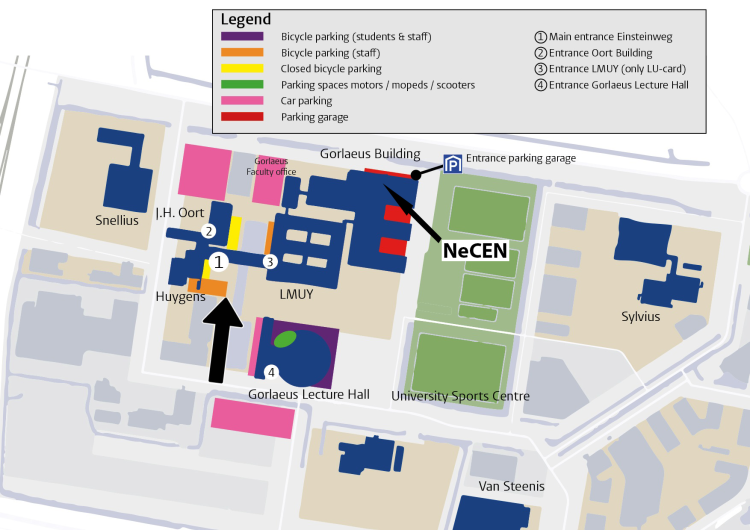 Once you've entered the Faculty of Science through the main entrance (see photo below), turn right and go upstairs.
Walk past the servicedesk and take the long corridor on your left with the windows on the right hand side (follow Route 1).
Turn left at the end of this corridor through the double doors and immediatly turn right.
Walk straight ahead and turn left again at the 'NeCEN' sign and follow the corridor (windows on the left hand side).  At the end you have to make a right turn and enter the Gorlaeus central hall.
When you enter te Gorlaeus central hall,  turn left and walk towards the coffee corner.
Turn left again just before you reach the coffee corner. You have reached NeCEN!