The Netherlands Organization for Scientific Education (NWO) allocates more than 17 million euros grants to the Netherlands Electron Microscopy Infrastructure (NEMI - http://www.e-microscopy.nl).
Prof. Bram Koster, as scientific director of NeCEN and Head of the Electron Microscopy department of the LUMC, played a central role in this proposal, that was coordinated by prof. Judith Klumperman from Utrecht University.
This grant will reinforce the position of NeCEN as a national centre for high resolution cryoEM within the Institute of Biology Leiden and will make it possible to upgrade the LUMC Electron Microscopy infrastructure to develop even further cryo-electron tomography and cryo CLEM.
More information can be found at https://www.universiteitleiden.nl/nieuws/2018/04/toekenning-nwo-roadmap and https://www.tue.nl/en/university/news-and-press/news/12-04-2018-nwo-grant-of-17-million-for-dutch-electron-microscopy-development/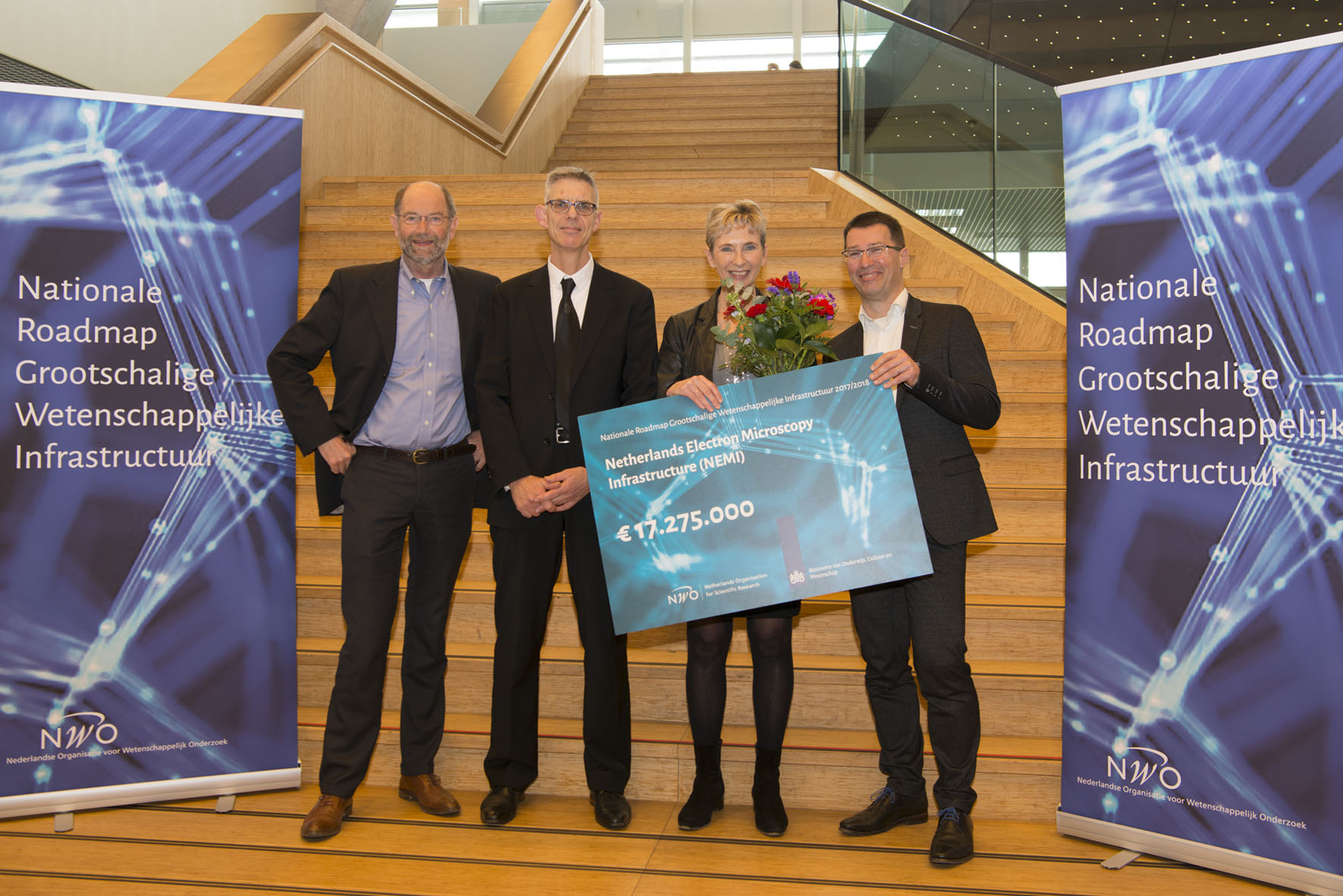 From left to right: Pieter Kruit (TU Delft), Bram Koster (LUMC, NeCEN), Judith Klumperman (UMC Utrecht), Ron Heeren (Maastricht)